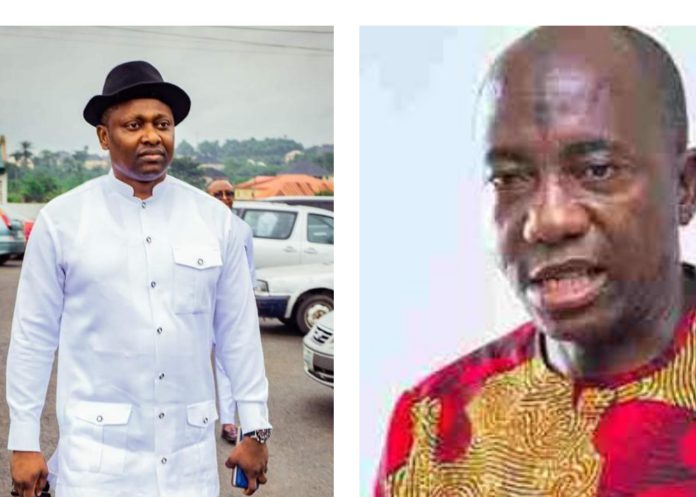 The member representing Aba North State Constituency and Deputy Majority Leader Abia state house of Assembly, Hon Destiny Akaraka Nwagwu has blasted a former commissioner for information in Abia state Eze Chikamnayo asking him to desist from using Ndi Aba na Ohazu as his plaything.
In a press statement signed by the honourable member and made available to newsmen in Aba, he warned Chikamnayo who he described as a serial blackmailer to stop using Ndi Aba to chase cheap clout.
Read Full text of Press release:
RE: STOP ALEX OTTI BEFORE HE SETS ABIA ON FIRE
By Hon Destiny Akaraka Nwagwu, member representing Aba North State Constituency and Deputy Majority Leader Abia State House of Assembly
17th October 2023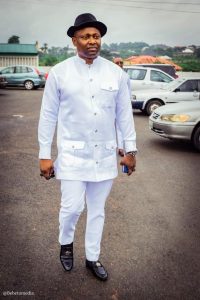 I have read with sordid consternation, the lame and feeble gibberish written by one Iyierioba Chikamnayo wherein he struggled albeit weakly to pitch the amiable Governor of Abia state against his people, Ndi Aba Na Ohazu.
The author, a known and an accomplished serial blackmailer, whose stock in trade is to warm his way into every Government that has ever governed this state, has just commenced his usual antics and entry behavior, not knowing the manner of man Dr Alex Otti OFR is, and that Dr. Otti cannot be likened to his predecessors, who bowed to the childish and pedestrian antics of Chikamnayo, the self styled 'manchild', who boasts to be "highly "Gifted in Shamelessness" and whose stomach is his Chi.
I wouldn't have bordered to dignify the rabble-rouser with a response but the records needs to be set straight and the gullible need not be misled by the shallow misrepresentation of facts by the wannabe critic, who is yet to come to terms with the fact that his feeding bottle is gone for good.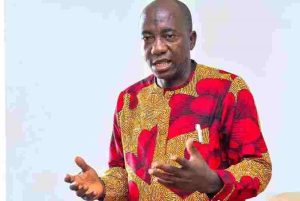 For the records, Dr. Alex Otti from his childhood till date, has nothing but love and respect for his people Ndi Aba and has brought nothing but honour and laurels home, not just to the Ngwa Nation but Abia and Nigeria as a whole as his track record in service has been untainted till date.
For us in Aba, besides turning the whole of Enyimba city into a construction site; from Shalom road to Umu-imo Road, from Udeagbala road to University road, from MCC road to Old Express, every other part of Aba today is resplendent with the New Abia signature.
To crown it all, only a few days ago, we welcomed the famous construction giants, Julius Berger into the heart of Enyimba city, the first of it's kind in the history of Aba Na Ohazu, to commence the construction of the all important Port Harcourt Road, awarded and abandoned by the Government the said Iyierioba served and idolized, till they where obliterated.
For us in Aba, we do not know any better way to show us love than the way Dr. Alex Otti is loving Ndi Aba right now.
This therefore is a stern warming to the vermin and cretin Chikamnayo, who addresses himself as Iyierioba to desist from using the name of Ndi Aba Na Ohazu to chase cheap clout.
We understood what Dr. Alex Otti meant regarding the appointment of the mayors, not just for Aba but all the local governments in the state.
Chikamnayo and his army of locusts and cankerworms should stop reminding us of the dark days of martyred hopes and aborted promises, and allow us savour the soothing and reassuring actions and words oozing out from New Abia ship as piloted by Dr. Alex Otti.
Aba na Ohazu is too big for a character like Eze Chikamnayo to use as his plaything, to tingle and twist, to suit his lame and childish vendetta.
We cannot succumb to his cheap propaganda and attempts to quote the Governor of the state out of context.
We therefore urge his Excellency Dr. Alex Otti OFR to continue delivering on his campaign promises and also reassure him that Aba Ngwa is happy and fully in support of all his programs and policies and will continue to stand by him as he restores the dampened hopes of Ndi Aba.
May Abia Succeed.
Long Live Aba Na Ohazu!
Long Live Dr. Alex Otti OFR!!
Long Live Abia State!!!
Long Live The Federal Republic of Nigeria!!!!
Signed Hon Destiny Akaraka Nwagwu member representing Aba North state constituency and deputy majority leader Abia state house of Assembly