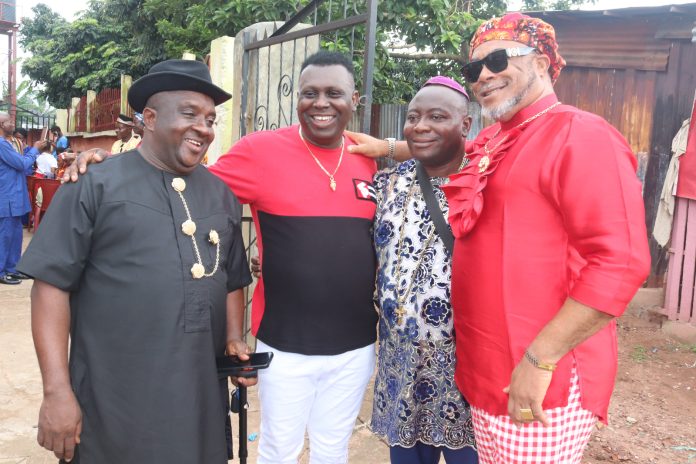 Sunday 30th July 2023 saw a celebration of a great Servant of of the Most High God, Bishop-Elect Ugoo Nwosu, the Founder and General Overseer of Unique Grace Ministries Worldwide on the occasion of his birthday anniversary held at the Church's Auditorium, located at Amuzukwu, off Health Centre, Mbara Umuwaya, Umuahia, Abia State.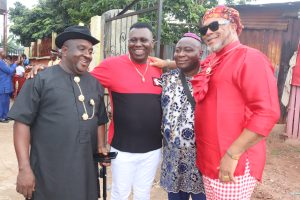 Dignitaries from all works of life graced the occasion including the member, representing Ikwuano/Umuahia Federal Constituency at the Federal House of Representatives, Abuja, Rt. Hon. High Chief Obi Aguocha, KSN, Hon. Barr. Chinasa Anthony (a.k.a Abiola), member representing Umuahia Central State Constituency in the Abia State House of Assembly, the Chairman of the occasion, HRH Eze P.C Onyegbu (Ugwu-nechemba I of Ugwunkpa). Among other eminent personalities.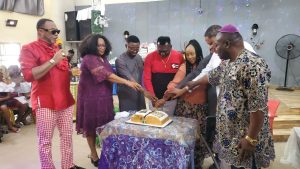 Bishop Ugo Wems, was the Spiritual Father of the Day, Chief Theo Onye Ubani, Rev. J. C. Ndukwe, the Umuahia North District Superintendent Assemblies Of God, and an array of Nollywood stars, where all present to cheer the celebrant up.
Highlights of the occasion included spiritual exhortation by the Spiritual Father of the Day, cutting of birthday cake, drama and cultural shows.
Bishop Ugoo Nwosu is a great Servant of God, a worthy vessel of honour, a unique personality God has been using as a credible Agent of Positive Change in our clime, a man God has been using effectively to deliver humanity from various levels of afflictions. He is a Prophet and Oracle of the Most High God.
Bishop Elect Ugoo Nwosu is a prolific writer and author with the following books to his credit:
1. Riches Within Your Reach
2. Created To Create
3. Enforcing the Capacity of Your Star
4. Man of Vision
5. Government of Vampires (which is an avenue to further speak truth to power, is a blockbuster).
And the 6th book will be unveiled soon titled Mystery Revealed.
He is very humble and irrevocably committed to the ideals of his calling.
Happy birthday Bishop-Elect Ugoo Nwosu. More Grace to finish well.
You will never go down in life.
Watch Video As Bishop Ugoo Nwosu Shares a Romantic Moment with Gus beloved wife during the Birthday celebration;