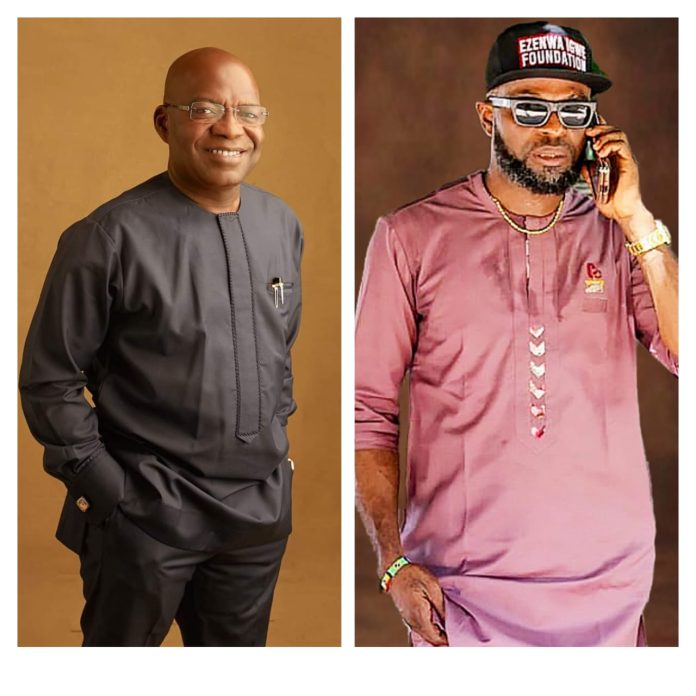 The President and Founder of Ezenwa Igwe (Triple C) Foundation, Hon Ezenwa Igwe has congratulated the Governor-Elect of Abia State, Dr Alexander Chioma Otti on his resounding victory at the March 18th gubernatorial election.
Hon Ezenwa Igwe said the consistency of the Governor-Elect in running for the office of Abia Governor since 2015 is a glaring testimony of his doggedness, tenacity and unquenchable desire to contribute his quota to Abia's development trajectory.
He further said that the victory came at a time Abians have great and unimaginable expectations and urged Dr Alex Otti to be ready and charged for the enormous responsibility which demands nothing less but total commitment towards sustainable investment and development in all sectors of the State to ensure Abia's social economic emancipation.
Hon Ezenwa Igwe who is a foremost industrialist also urged the Governor-Elect to focus more on creating the enabling environment so investors and entrepreneurs will troop into the State and make it the industrial hub of our region.
Finally, Hon Ezenwa Igwe prayed and wished him a successful reign when he takes over the mantle of leadership to steer the will of progress of Abia State.