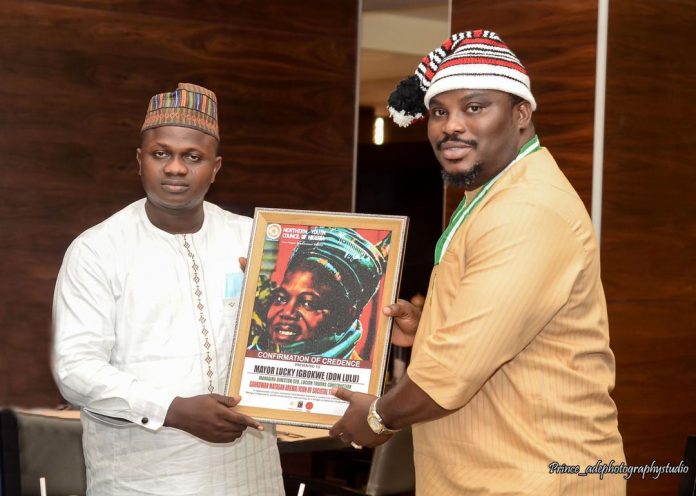 The Northern Youth Council of Nigeria has rewarder Businessman and philanthropist with Ahmadu Bello Platinum Leadership Award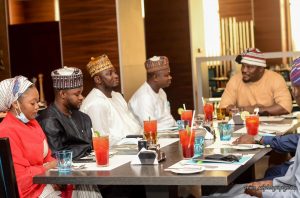 The awards keep coming, just a day after being recognized for his peace initiatives in Nigeria with the presentation of award of excellence on Peace Matters by the Peace Legend Award, Mayor Lucky Igbokwe (Don Lulu) had yet another feather added to his cap as the Northern Youth Council of Nigeria, rewarded him with the Ahmadu Bello Platinum Leadership award.
At a brief ceremony at the Signatures Eko hotel, Lagos the executives of the council led by its President Dr Abubakar Isah said they chose Igbokwe out of a plethora of personalities, for his pan Nigerian outlook, exemplary leadership qualities and his impactful empowerment and mentoring of the youths across the country irrespective of ethnicity, cultural and religious background.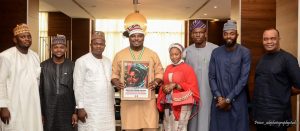 Following the effusive citation and presentation of the award, Mayor Igbokwe thanked the group for finding him worthy of the honour.
He pledged to renew his vigor in the pursuit of progress, justice and equity across the country, especially for the youths.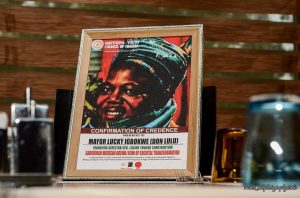 He said it was encouraging to find fellow young people from the North striving for cohesion and peaceful coexistence among the diverse people of the country