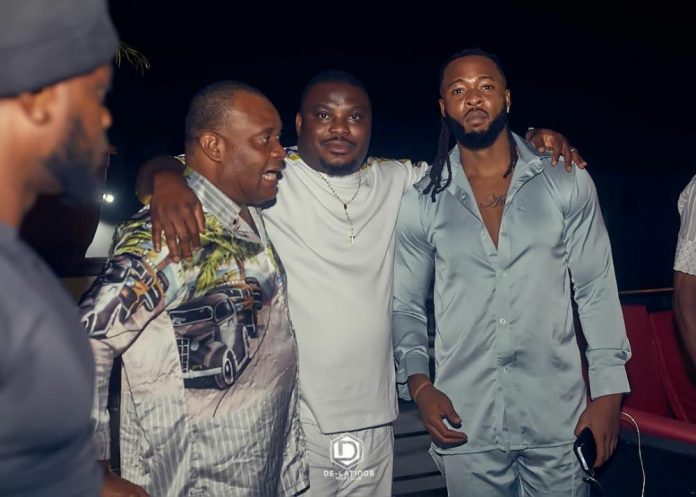 Youths accompanied by traditional musicians surprised businessman philanthropist and politician Mayor Lucky Igbokwe (Don Lulu) with a rousing welcome ceremony as he returned to his Umuawa Alaocha community in Umuaha Abia state after a long spell from home.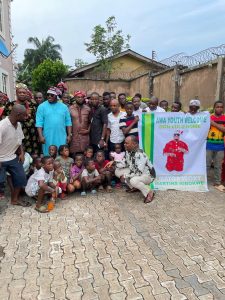 The elated philanthropist expressed joy at the surprise reception saying it was a morale booster.
He was accompanied by the former Inspector General of police, Sir Mike Okiro and top community leaders who offered prayers and commendations for the youth empowerment programmes and other laudable projects by Mayor Igbokwe in the state.
Another warm reception and courtesy visit followed at the Umuekwule, Umuahia country home of politician, PDP stalwart and former NDDC Chairman, Chief Onyema Ugochukwu, led by the former Inspector General of Police, Sir Okiro who described Mayor Igbokwe in glowing remarks and as his friend and proud adopted son.
He also recalled the long standing relationship between him and Chief Ugochukwu.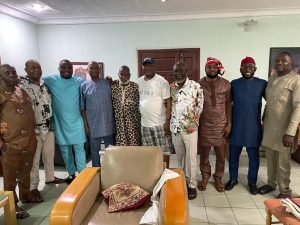 He said the courtesy visit was an extension of the cordial friendship and brotherhood. He urged Chief Ugochukwu to extend same to Mayor Igbokwe.
In his remarks, Chief Onyema Ugochukwu noted that it has become pertinent for all hands to be on deck to rescue the state and indeed the country. He said he was honored by the visit and pledged to always avail his support for progressive leadership which he's not unaware resides in Mayor Igbokwe.
In his response, businessman, philanthropist and politician, Mayor Igbokwe said he was engaging community leaders to seek for peace, justice, equity, progress and reorientation for the people.
He also commended the youths for their courage, resilience and hard work, in the face of current colossal failure of leadership and the devastating economic decadence and pervasive hardship.
He promised to continue to make a difference in the life of the people
Traditional rulers, HRM Igwe (Sir) Innocent A. Nwaigwe Ike Uga 11 of Okaiuga Alike autonomous community, Umule na Umunso Ohuhu and HRM Eze Godswill Asomugha AWA 2 of Umuawa Alaocha ancient kingdom, commended Igbokwe for his community development initiatives which have greatly benefited the clan and beyond while promising to galvanize grassroot support for him.
In a related development, Mayor Lucky Igbokwe earlier paid a courtesy visit to Chief Empire Kanu as part of his engagements with leaders in his community. Chief Kanu told Igbokwe that he was proud of him and would always have his back.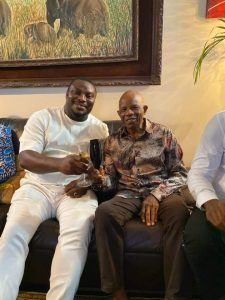 The homecoming lineups were rounded up with a soirée attended by multiple award winning artiste Flavour and other political heavyweights amid dance and music at De Latinos Concept in Umuahia, the Abia State Capital.