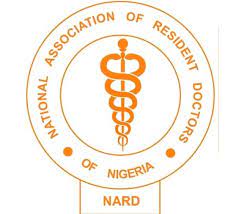 The federal government has insisted that the no-work-no pay policy will be enforced on the striking members of the Nigerian Association of Resident Doctors (NARD).
The government also said it would withdraw the case it instituted against the striking doctors only if they went back to their duty post.
The NARD has been on strike since August 2, 2021 over "irregular payment of salaries", among other issues.
Labour Minister Chris Ngige, after briefing President Muhammadu Buhari on the health sector at the weekend, told reporters that the no-work-no-pay policy remained a global practice captured in Section 43 of the Trade Dispute Act under the International Labour Organization.
He noted that the government had in the past enforced the 'no work, no pay' rule on other unions that embarked on strike.
Ngige said: "Out of their 12-point issues raised in their demands, we have done all, we have come to agreements on all, including those that even affect the Medical and Dental Consultants Association of Nigeria and medical doctors who are in academics and teaching universities.
"So, we've handled all, the only point of disagreement now is that they said that the agreements and the memorandum of action, government should insert, include that Section 43 of the Trade Dispute Act will not apply to them.
"That section says that when a worker withdraws his services from his employer, the employer is at liberty to withhold payment of emoluments to him and the ILO principles at work and strike said you can use that money to pay other people you have engaged in that particular period of strike.
"So, you have a right to strike, but your employer has also the right to withhold your emolument. More importantly, in other climes, before unions go on strike, by that principle, they discuss with their workers and bring out what they call strike funds and it's from that strike funds that the union will use to pay the workers have gone on strike. They'll also agree on the number of days the strike will last.
"That's why overseas and in other climes, you don't see strikes getting more than three days or four days or five days, highest and more importantly again, people on essential services, medical services, in particular, where you can lose live, they don't go on strike any anyhow. They only do picketing and things like that, because people's lives are involved."
On the Medical Residency Training Fund, Ngige said it was discovered that 2,000 of the 8,000 names currently being scrutinised ought not to have been included in the list of beneficiaries obtained from the Post-Graduate Medical College and the Chief Medical Directors.
"That's the only thing holding back the Residency Fund payment because it's there already…. incurred expenditure has been done by the Finance Minister and it's in the Accountant-General's office. So, once they verify the authenticity of those they're submitting, the Accountant-General will pay."