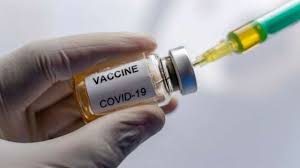 The Christian Association of Nigeria (CAN) says forcing or coercing people into vaccination violates the fundamental right of individuals.
CAN President and Co-Chairman, Nigeria Inter-Religious Council, Samson Olasupo Ayokunle, said this in Abuja on Wednesday.
He was responding to the Federal Government's position on considering sanctioning those refusing to take COVID-19 vaccine.
He said the COVID-19 vaccines available in Nigeria were far below the country's need.
He urged the Edo State Government to rescind its plan to bar people who could not show evidence of vaccination from entering the church, mosques and public events centres beginning from September.
"While we fully support vaccination, we equally recognize that vaccination depends on individual choice. In view of the foregoing, coercing people into getting vaccinated is a violation of the fundamental right of each individual," he said.
The CAN president also asked political leaders to learn to tolerate citizens' criticism of policies and programmes of government
He urged Nigerians to be modest and factual in their comments and respect those "leading us…that does not erode their rights and freedom of expression by speaking the truth always to those they elected into power without fear."
Ayokunle warned Nigerians against inciting people against leaders, ethnic and religious groups.
He also urged the government against gaging the people or see those speaking about failures of government "as enemies to be intimidated, hounded down like preys and arrested. This will only worsen the situation by widening the divide and fan embers of passion."