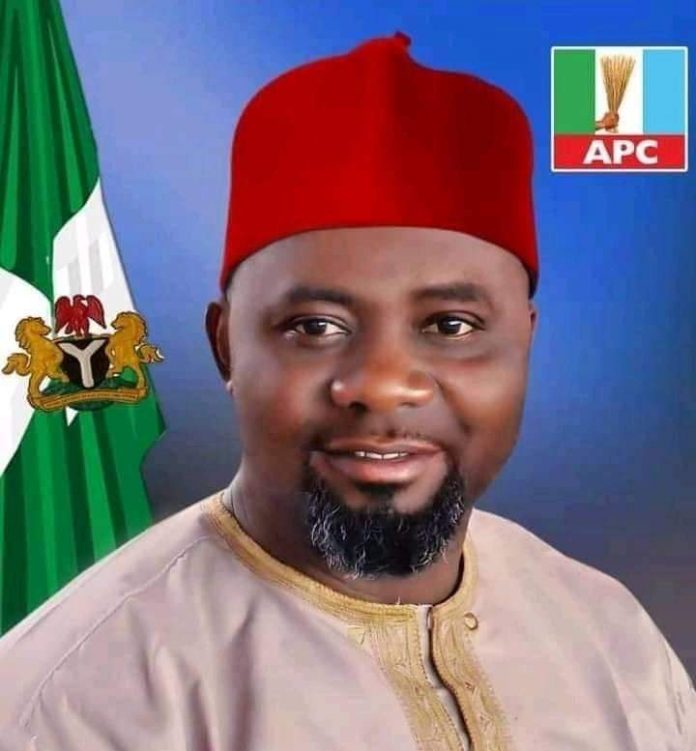 The Ebonyi APC Chairman Elect Hon Chief Stanley Okoro Emegha has thanked Ebonyi APC and stakeholders for electing him chairman of the party in the state.
In an appreciation letter signed by Hon Emegha and made available to TN24, he called on all contenders to join hands with him to move the party forward.
Read full text of the letter:
LETTER OF APPRECIATION
I, the Chairman elect of the All Progressives Congress (APC), Ebonyi State, Chief Stanley Okoro-Emegha, on behalf of other executive members, profoundly wish to appreciate our Governor, His Excellency, Engr. Chief (Dr) David Nweze Umahi, FNSE, FNATE for his leadership sagacity and ingenuity which formed the fulcrum of the peaceful, transparent and credible state congress of our dear party.
Your Excellency, my mentor and father, your political calculations is second to none as we are still marveled at the way you mindfully accommodated every interest during the exercise without anyone raising an eyebrow even till this day. This goes a long way to affirm the popular opinion that you are the grandmaster of politics in the South East region of the country. In view of this, the national body of our great party has been making reference to the three congresses conducted in the state under your watch as best in the whole country as well as a template worthy of note in Africa.
It is also a privilege to cease this opportunity and most graciously recognise your supportive Deputy Governor, His Excellency, Dr. (Barr.) Kelechi Igwe for always standing by you. He is a perfect gentleman with a burning desire to always sell your ideologies.
Again, my gratitude goes to the Right Honourable Speaker of the State House of Assembly, Chief Francis Ogbonna Nwifuru; Minister of Science and Technology, His Excellency, Dr. Ogbonnaya Onu; His Excellency, Immediate past Governor of the state, Chief Martin Nwancho Elechi; Member representing Ikwo/Ezza South constituency in the National Assembly, Hon Comrade Chinedu Oga, OON; the Nigeria High Commissioner to Republic of Zambia, His Excellency, Ambassador Nwannebuike Ominyi; Deacon Austin Umahi (Anyanwu ndi Igbo) and other Stakeholders including the political conscious delegates of our party for display of resilience, faith and total loyalty to the process that has brought us into leadership.
To the congress umpire, Independent National Electoral Commission delegates, security agencies, the media as well as other observers, the roles you played individually and collectively cannot be overemphasized. You are indeed, appreciated.
I cannot forget my contender, Mr Akanu Okoro who scored sixty one votes against my one thousand, eighty votes. Sir, you fought gallantly and I am using this medium to tell you that we are still in this together. Do not fail to support our administration for the betterment of all party members and Ebonyians in general.
The victory is ours and together we can move the party forward.
Let's consolidate on our landmark achievements.
APC, Umahi is the answer!
Signed:
Chief Hon. Stanley Okoro Emegha,
State Chairman Elect,
APC, Ebonyi State.