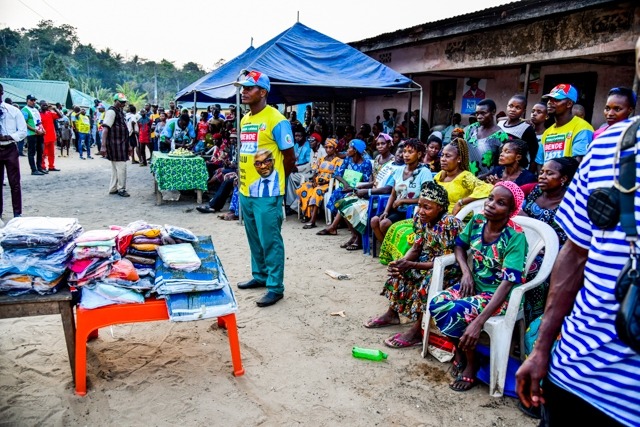 It was a joyful atmosphere with constituents dancing and chanting in celebration as the Member representing Bende Federal Constituency and Spokesperson of the House of Representatives, Rep. Benjamin Kalu arrived in Itumbauzor to commence his campaign rally on Wednesday, February 8th, 2023.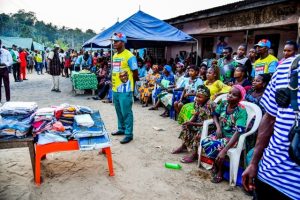 The Representative arrived Ndiwo community where he was cheerfully received by traditional leaders of Itumbauzo Ancient Kingdom who endorsed him as the sole candidate for the House of Representatives, Bende Federal Constituency, and then proceeded to the other communities of Itumbauzo including Ntalakwu, Okopedi, and Ubibia.
Speaking to the constituents of Itumbauzo ward, the Representative thanked them for the massive support he has received from them so far. He recalled in 2018 when according to him, he came with only promises and they trusted him and voted him in, stressing that he has since not disappointed or betrayed that trust. Rep. Kalu further assured the electorates that the projects he has attracted in the ward are only the tip of the iceberg compared to what will come to Itumbauzo on his return to the House.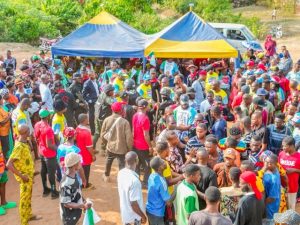 Rep. Kalu stressed that the promises he made have come to fruition as he listed some of the projects he attracted to Itumbauzo which include;
Construction of 3 classroom blocks at Ndiwo Itumbuzo
Construction and furnishing of classroom blocks with offices at Nkporo Ubibia
Construction of health/maternity center at Ntalakwu Itumbuzo
Construction of Itumbauzo Ntalakwu road with drainage phase 2 by the Ministry of Housing
Building with Asphalt of Itumbauzo Ntalakwu road phase 3 by FERMA
Distribution of solar streetlights
Distribution of educational materials
One of the Leaders of the Ntalakwu Community by name Engr. Onyike O. Onyike eulogized the Representative for demystifying representation in Bende Federal Constituency adding that they have never had it this way. In his words:
"He is a man that says something and does it. We have never had it this good in Bende. Let me tell everyone something, I have done my research, if anybody is working today, it is because of what Benjamin Kalu has done. Ntalakwu Itumbauzo has agreed that our collective votes will go to Rep. Benjamin Kalu."
He assured the Honorable Member that the Ntalakwu Village and the entire Itumbauzo community are solidly behind him and will ensure they make give him all their votes come February 25th, 2023.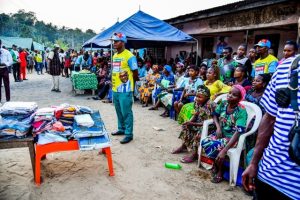 Also Speaking in Ubibia, HRH Eze Boniface Iseh of Ubibia Autonomous Community appreciated the Representative for the good works in Bende, particularly the construction of the three classroom blocks in Ubibia. He seized the opportunity to draw the attention of the Honorable Member to the condition of roads leading to their community, pleading that he should bring a solution adding that the people have suffered a lot due to the dilapidated state of the road.
Rep. Kalu presented various gifts including blankets, wrappers, clothes, and food items to the four villages in Itumbauzo as he left the people grinning with joy and happiness.
Watch Video: