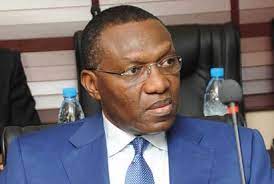 The Andy Uba Campaign Council has refuted assertions that Uba, an APC candidate for Anambra governorship elections, promised to introduce open grazing if elected governor.
His campaign council called the assertions the "height of mischief for any person to say that" and blamed the rival All Progressives Grand Alliance for the claim.
Director-general of the Andy Uba Campaign Council, Paul Chukwuma, issued a statement on Tuesday saying Uba had never at any time made a statement promising to establish open grazing in Anambra State if voted in as a governor.
"We are not in doubt as to the origin of fake news. With major opposition like the All Progressives Grand Alliance (APGA) running from pillar to post as its November 6 expiry date approaches.
"It has resorted to all manner of bias tactics to unsettle APC.
Uba was elected senator representing Anambra in 2011 on a PDP ticket, but defected to the APC in 2017.
"We wish to use this medium to expose lies in such report from whatever quarters it may have originated," Chukwuma stated.