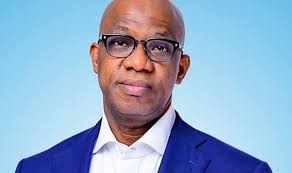 Governor Dapo Abiodun of Ogun State, on Wednesday, broke silence on the passing of his father, Pa Emmanuel Abiodun, describing his demise as "painful and a great loss to him and his family".
Abiodun spoke 10 days after his father died at the age of 82 when he received sympathisers during a condolence visit to his family house in Iperu-Remo.
He recalled how his late father urged him to respect the civil servants, pay pensioners regularly and treat teachers well.
"When I assumed office, my dad told me to be faithful to the oath of office I took, he said I should respect the civil servants, pay them regularly and ensure that pensioners get their gratuities and all will be well.
"He also asked me to treat teachers well, you know that was his constituency, he told me to pay workers on time, before the last day of the month", the governor said, adding that he has kept to that advice''.
Meanwhile, the Judiciary Staff Union of Nigeria (JUSUN) Ogun branch has embarked on an indefinite strike over alleged short payment of salary by the state government.
Our correspondent observed that the state courts were on Wednesday under lock and litigants and lawyers were unable to gain entrance into the court premises.
Speaking with newsmen in Abeokuta, the state JUSUN Chairman, Edun Tajudeen, said that the strike was in compliance with National Secretariat's directive to down tools on August 11.