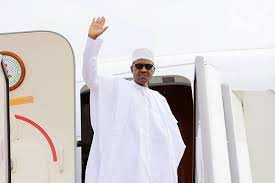 President Muhammadu Buhari will today depart Abuja for London for a scheduled medical follow-up.
Buhari, according to a statement by his spokesman, Femi Adesina, is due back in Nigeria during the second week of July 2021.
The president had, on March 30, 2021, left Nigeria for his first medical trip in over a year and returned home on April 15.
Protesters stormed the Abuja House, Nigeria's Diplomatic Mission in London, during Buhari's visit at that time.
Critics had said the president was medically unfit to lead the country; the allegation he and his handlers had dispelled.