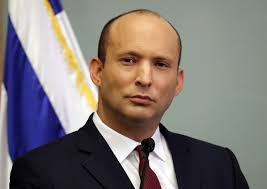 Israel's parliament on Sunday ended Prime Minister Benjamin Netanyahu's 12-year rule after voting in favor of a new coalition government.
Netanyahu's former ally, Naftali Bennett, becomes the country's new prime minister.
Sunday's voting which ended 60-59 marked the beginning of a new era for the country which had conducted four elections in two years.
Bennett is expected to preside over a diverse and fragile coalition comprised of eight parties with deep ideological differences.
The ousted prime minister remains head of the Likud party and will hold the post of opposition leader.
Bennett, who addressed parliament ahead of the vote, spoke extensively on domestic issues.
He, however, rejected the United States efforts to revive Iran's nuclear deal with world powers.