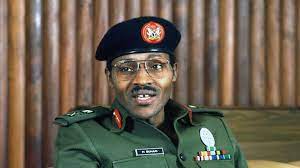 Following the Federal Government suspension of Twitter, a microblogging social media platform, a consortium of 41 civil society organisations (CSOs) cutting across religious and human rights divides have urged President Muhammadu Buhari to declare himself as a military junta.
This is contained in a joint statement released on Saturday in Abuja.
According to them, President Muhammadu Buhari should either resign or let the citizens know that he has staged a coup against his own democratically elected government by announcing himself as a military junta, so that he can be related to as such.
They said that over the years, Twitter has become one of the drivers of freedom of expression, speech and Assembly not just in Nigeria but all over the world.
"It is shameful that in its desperate bid and determination to destroy the largest democracy in Africa, the Federal Government is exploring undemocratic means to not just gag its citizens but to subdue them.
"The Buhari-led regime has consistently demonstrated its lack of temperament and intellectual capacity to govern a modern democracy where dissenting voices matter. Leadership attracts criticism, criticism is the bedrock of modern democracy and if the president lacks the temperament to accept criticism from dissenting voices, then he has no right being a democratically elected president.
"He should either resign or let the citizens know that he has staged a coup against his own democratically elected government by announcing himself as a military junta, that way we can deal with the administration as such," they said.
The lamented that the Federal Government led by President Buhari cannot continue to pick and choose which part of the constitution he wants to obey when he indeed swore to uphold the Constitution of the Federal Republic of Nigeria.
They said that the suspension of Twitter is not just an illegality, but also an attack on free speech, it is an attack on the rights of every citizen of Nigeria that uses the platform for either business or any form of expression.
"According to Statista, 61.4% of about 28million social media users in Nigeria in 2020 use it for Business, Communication, Entertainment, Professional Development among others. This ban on twitter and the proposed regulation of OTT will not help businesses thrive in an already battered economy with no responsive leadership.
They, therefore urged President Buhari to immediately reverse the suspension of Twitter in Nigeria, and saying that they were considering options and consulting with other interested civic partners and other on next line of action.
The CSOs are Tap Nitaitive For Citizens Development, African Centre For Information and Literacy (AFRICML), Global Rights Nigeria, Dataphyte, Pentecostal Fellowship of Nigeria, Al-Habibiyyah Islamic Society, Inibehe Effiong Chambers, Cross River Watch, Nigerian Bar Association, Unity Bar, Agba Jalingo, Basic Rights Council, Dr. Etim Okon, Chairman Cross River Traditional Rulers Council; Eze Ositadinma Nwokocha, Imo Traditional Rulers Council; Chief Michael Akpabio, Akpabio Traditional Rulers Council; and DASS Emirate, Bauchi State.
Also are Advocacy Centre for Development, Network of Yobe Civil Society Organizations, Yobe; Association of NGOs, Gombe State; Gombe Emirate Council; Rule of Law and Accountability Advocacy; Premium Times Centre for Investigative Journalism, International Centre for Investigative Journalism, Citizens Gavel, Connected Development, Dorothy Njemanze Foundation, Dinidari Foundation, Lawyers Alert, CDD West Africa and Medley Project.
Others are YIAVHA Nigeria, Education as Vaccine, Centre for Liberty, Adopt a goal, Bauchi State Network of CSOs, TIERS, Destiny Youth Foundation, Before 40 Youth Foundation, KIMPACT Development, AC4D, Jennon Pius & Co Legal practio and Accountability Lab Nigeria.