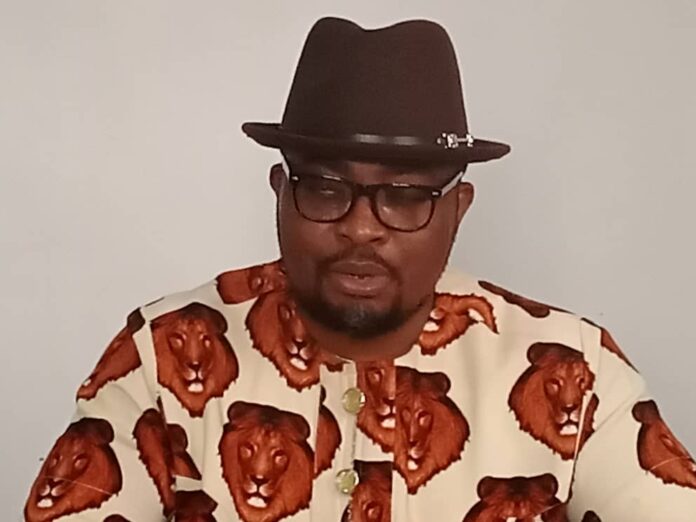 A sociopolitical organization with membership drawn from all the senatorial zones of the state has thrown their weight behind the agitation that power should return to Abia North come 2023.
In this interview granted to journalists in Umuahia, the National coordinator of the group Dr. Emeka Wachuku, who hails from Isiala Ngwa North advised those who are heating of the polity to shun personal interest and allow peace to reign.
Read Full Interview :
What's the Equity Legacy Group all about?
Equity Legacy Group is interested in ensuring that equity prevails in Nigeria. The group anchors itself on equity for women, youths and equity for balancing in politics. Our focus is on fairness, peace and dialogue for proper balancing.
What's your interest in Abia State?
Our interest in Abia state is that charity begins at home. We have too much talked about national politics; we talked too much about the need to give the southern part of Nigeria the opportunity to feel being part of Nigeria. And narrowing it down, we have also talked too much about the south East part of Nigeria clamouring for an opportunity to be given the opportunity to anchor the affairs of Nigeria. We have also talked about giving women a fair share in national politics.
However, we can't be talking about these national issues without talking about where we come from. We are from Abia and the state has enjoyed much relative peace. We have heard so much about 2023 and the issue of power shift. There have different schools of thought arguing that it should be based on senatorial districts and alphabetic order. Others want it thrown open. And we have had to think that if we allow these to going on, there is tendency that it could bring acrimony among the people of the state. This informed our desire to come down home to dialogue and reach out to individuals and leaders of the state to understand that equity should be upheld in Abia.
Abia Charter of equity which though has not been legislated is a tradition in the state. After the return of democracy,the first governor was Chief Orji Uzor Kalu from Abia North. At the end of hisik6 tenure, he handied over to Chief Theodore Orji. Orji Uzor Kalu could have said, let me bring somebody from Abia South or another person from Abia North. But he displayed maturity in rotating power. After the expiration of his tenure, Chief Theodore Orji fought to ensure that the next governor emerged from Abia South. This was against all odds and this attracted him enemies. He stood by the charter of equity that it must move to Abia South.
Anybody or group who wants to jettison the return of power to Abia North is not thinking well for Abia. This is why we are here to appeal to appeal to the conscience of our leaders. We want our people tome together for 2023 to ensure Abia continues to enjoy relative peace. We urge people to be guided by good conscience and reason. Let's not bring divisiveness in Abia. Let zoning prevail.
Let the peace that has been in Abia prevail. By 2023, we must set aside personal differences and interest and consider the soul and peace of the state. We must come together to sustain the legacies of former governors and stakeholders who fought for the unity of Abia. I m aware that Gov. Okezie Ikpeazu with his numerous achievements and good sense of reason , will abide by the zoning system that brought him to power to ensure that power rotates to Abia North in 2023.
Is the group partisan?
Equity Legacy Initiative comprises members of all political parties. We are talking about power shift to Abia North in PDP, APC, APGA and other parties. Remember that the current governor is PDP extraction, our own is that everybody must fight for the unity of Abia state. Our drive is beyond political parties.
Some people are of the opinion that the Ngwa bloc in Abia Central should be supported to produce the next governor to enable Aba zone complete the 16 done by the Old Bende zone?
Iam from Isiala Ngwa North LGA in Abia Central. We must shun personal interest; personal interest will destroy the state. We must appeal to the conscience of stakeholders in Abia central to abide with the rotation of power. We must maintain peace and brotherliness. For example, if Abia Central people support Abia North in 2023, the former governor, Theodore Orji ,is from Ikwuano/Umuahia bloc of Abia central, what it means is that the Ngwa bloc can produce the deputy governor to the governor from Abia North. This means that at the expiration of the term of the governor from Abia North in 2031, the Ngwa bloc in Abia central can emerge governor when power returns to the zone in 2031. The Ngwa in Abia central can be deputy governor for 8 years and governor for another 8 years. They are going to enjoy 16 years of governance. It is very possible. We are here to encourage our people to see beyond the periphery. We must consider the legacy of peace to understand where we are going. Let's always put the state first. We are all Abians, in the last election, Dr. Uche Ogah , who was candidate of the APC was advised to step down his ambition to allow Abia South complete their tenure. But because of his financial strength, he maneuvered his way and got the APC ticket. The same tradition failed him. Most members from his own political party failed him, not even the PDP. This is because everyone wants to maintain the tradition of rotating the governorship seat. Now, it is the turn of Abia South, why do you want to truncate it? You saw that he lost the election even with his APC ticket. Uche Ogah lost because he contested against the zoning formula. It was the same situation with the APGA candidate, Dr. Alex Otti. He was loved by everyone but lost because of where he came from. It was the turn of Abia South and nobody was ready to defy the tradition which has come to stay in the state. It is also going to play out in 2023; any political party that fails to choose a candidate from Abia North will lose, no matter the personality and financial strength of the candidate involved. This has been a time tested tradition in Abia state. The state has been peaceful because of zoning. I pray that the tradition is sustained.
Should the argument be for zoning or competence in going for the next governor?
Anyone who says zoning promotes mediocrity isn't saying the whole truth. In every zone, you have the people whom the cap fits. No zone in Abia lacks quality governorship materials. We believe that if you throw it open, you are disenfranchising lots of people. For instance, there is population density in Obingwa LGA; there is a tendency that such region will continue to dominate the governorship of Abia state. Where will you place the Abia North, Abia central or the Ukwa man? Throwing it open will cause bickering and unnecessary tension. Zoning doesn't prevent any person from another to contest, but it streamlines the contest and helps to maintain equity. Anyone who tells you that zoning and micro zoning doesn't help politics isn't being sincere. There is a tendency that if a governor comes from a particular zone, the zone gets a fair share. If it goes to Abia North, there is a tendency that the zone will get a fair share. If it goes round, you will discover that all the zones would have been developed. This is what the South East people have been agitating for, that they don't feel the impact of Nigeria. This is what is feeding the agitation for Biafra because the south East doesn't feel being of Nigeria, they have been cheated out of Nigeria. Zoning brings peace and development and gives sense of belonging to every section. We have been going round to include every section. Abia North has financial muscle; Abia South has the population while Abia Central has the intellectual ability. You find out that one section may be lacking in what it take to get such position. There is a tendency that one zone would be producing governor because of their strength in what is required in producing the governor. So, zoning and further micro zoning helps in bringing about balance and peace.
How do you get political parties to zone their governorship slots to Abia North zone in 2023?
We have been reaching out to leaders across all political parties in the state. We keep talking and appealing to them to reason with us and consider the peace and progress of Abia state. Crisis doesn't bring development, it doesn't bring foreign business and when there is fighting, it stops development.
How do you intend to work with other groups to achieve your objectives?
Equity Legacy Initiative comprises people of all senatorial zones. It is a threshold of every other group. We have members from Abia North who can interface with other groups who are agitating for the objective. We have members from Abia South and Abia Central zones for the same purpose of interfacing with similar groups agitating for the emergence of an Abia governor from Abia North zone. We are organized and registered at the Corporate Affairs Commission. We are not splinter groups who are children of necessity when whatever means is achieved, it dies a natural death. This is a standing group; we are going to harness and unite every group ahead of 2023.