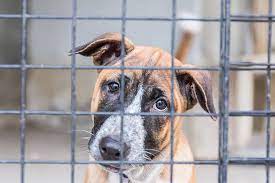 A petition calling for the ban of the consumption of dog meat in Nigeria have garnered thousands of signatures online.
Titled "Stop Nigeria's Barbaric Dog Meat Industry," the petition seeks a ban and shutdown of the dog meat trade industry in Nigeria. As at the time of this report, the petition which was filed on petition website, Change.org, has gather over 9000 signatures.
The petition alleges that the dog meat trade in Nigeria has become so prosperous so much so that dogs are "taken" from neighboring countries such as Niger and transported into Nigeria, to maintain the country's growing demand for dog meat.
The petition also claimed that Nigerian pet owners, "who have dogs and cats as companions and not for consumption", live in "constant fear of having their companion stolen by local dog or cat thieves, knowing their pet would be sold to a dog trader or butcher, for quick cash."
It added that "local residents and international tourists are placed in jeopardy because of the constant threat to health through transmittable diseases such as rabies, related to Nigeria's dog and cat meat trade."
"It is unfortunate that Nigeria's positive new image is tainted by the existence of a cruel dog and cat meat trade which casts a negative shadow over Nigeria. Dogs and cats are companion animals and not food items."
The petition, in conclusion, pleaded with the President of Nigeria, Muhammadu Buhari to a list of four action point: (a) Implement existing laws against animal cruelty, maltreatment and neglect. (b) Provide funding for trap, neuter and release programs to prevent street dogs and cats from breeding. (c) All dogs and cats to be vaccinated against rabies. (d) Ban dog and cat meat in Nigeria and shut the trade down.