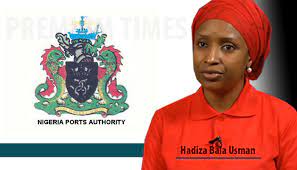 A report by the Auditor-General of the Federation, submitted to the House of Representatives Committee on Public Accounts, has uncovered another alleged N44.2bn non-remittance, N88.2bn frivolous spending and other infractions by the management of the Nigerian Ports Authority.
The audit queries demanded full explanations from the management of the NPA on its audited accounts for the 2017 financial year.
The committee, chaired by Oluwole Oke, invited the management of the NPA and the Minister of Transportation, Rotimi Amaechi, to appear before it on July 8, 2021 and provide explanations.
The report indicted the NPA management of other alleged financial breaches in its 2018 financial year audited accounts.
The infractions, according to the report, include alleged failure by the NPA to remit about N44.207bn in taxes to the Federal Inland Revenue Services and a N88.229bn administrative expenses during the year.
According to the document, the NPA management allegedly spent N409.172bn on property, plant and equipment in 2018 without sufficient and appropriate audit evidence to confirm the completeness, existence and valuation of the assets.
The report said out of the amount, the NPA allegedly provided for "depreciation charged in the accounts that would appear to be understated by N12.486bn"
"It was observed during vetting that the provisions made against four (4) classes of Property, Plant and Equipment (PPE), namely: Roads & Sidings, Wharves, Vessels and Buoys did not correspond to the rates of depreciation reported in the financial statements.
"The depreciation rates that were charged on the assets were smaller than the rates arrived at during vetting.
"The understatement of depreciation by N12,486,991,000.00 resulted to the apparent overstatement of the net book value of the fixed assets and understatement of the surplus for the year by the same amount. An explanation would be appreciated," the report stated.
It also alleged that the NPA management disposed of wharves for 254.827bn without evidence of remittance to the Consolidated Revenue Fund.