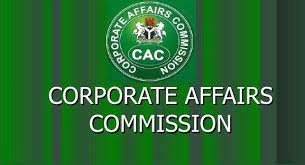 The Corporate Affairs Commission (CAC) has denied claims of alleged N6.542 billion fraud and other allegations by the Nigeria Labour Congress (NLC).
A statement by the Director, Public Affairs, Duke Ukaga, traced the reported allegations to 'figment of imagination' of the Amalgamated Union of Public Corporation, Civil Service Technical and Recreational Services Employees (AUPCTRE) which it said would not accept the reality of losing check-up dues of over N2 million monthly from CAC following the stoppage of check-up dues deduction in respect of senior staff of the Commission.
In its response, the CAC  management in the statement, said it did not short-change staff allowance and entitlements for the 2019 promotion examination which was held in 2020 as no budgetary provision was made for the payment of promotion arrears dating back to 1st January, 2019.
On the stoppage of staff loans, it said the Commission has created a Revolving Loan Account pursuant to the approval of the Board and the budgeted sum will be credited into the account as cash flow permits.
On Staff Cooperative Loans, these are matters between the members and the Cooperative Society. "Management does not get involved in the activities of the Cooperative Society other than deducting the contributions of staff and remitting to the Society as part of ways of instituting saving culture amongst staff," CAC stated, among other clarifications.