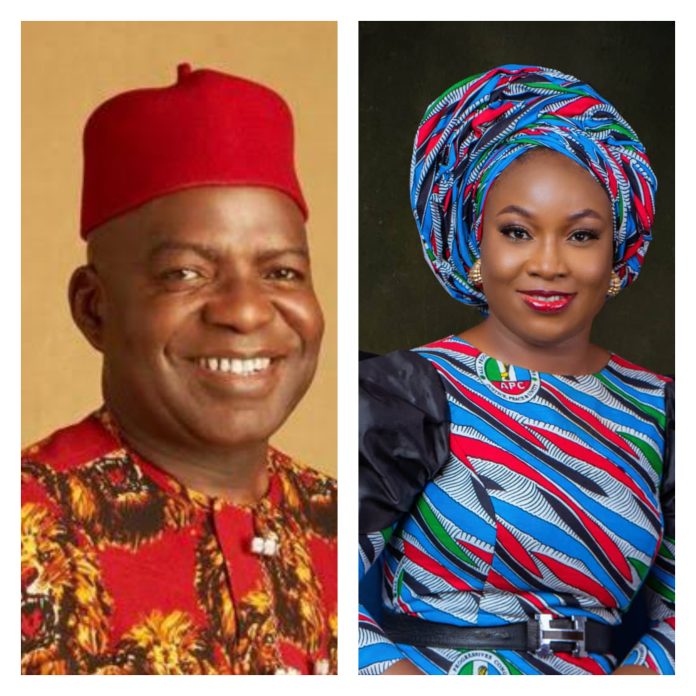 A chieftain of the All Progressive Congress in Abia State, Chief Mrs Mary Ikoku, has congratulated Abia Governor-Elect, Dr. Alex Otti, on his victory in the March 18, 2023 governorship election.
Ikoku, who sent her congratulatory message through a statement, said the pains of bad governance has been completely replaced by the declaration of Otti, as the man to lead the state as from May 29, 2023.
The statement read, "I congratulate the Abia State Governor-elect, Dr. Alex Otti, over his victory in the March 18, governorship election in the state.
"I want to say that your victory is a testament of your consistency since the 2015, when we all started the battle to liberate Abia State from the shackles of bad governance. I'm so glad you didn't give up on Abia.
"The pain and anguish that Abia people felt when your mandate was stolen in 2015 has been replaced by the unspeakable and extravagant joy that we can see today.
"Where as I have confidence that you will run an inclusive government, I urge you to create room for more women representation in your government.
"I will want to appeal to our incoming governor to avoid distractions and focus on rebuilding the state because there are lot of work to be done".
Ikoku, also called on all political parties that participated in the election to accept the result of the election.
She urged them to congratulate Otti and support him to rebuild the state.
"The idea of going to court should be buried because Abians spoke loudly with their votes, going to court will be an excercise in futility and unnecessary distractions," she added.