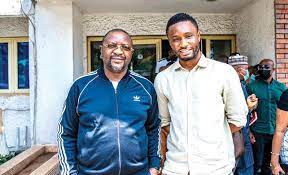 The federal government has appointed former Super Eagles kipper, Mikel Obi, youth ambassador.
The Minister of Youth and Sports, Sunday Dare, disclosed this in a statement on Saturday.
The appointment, announced on Friday,  is part of an initiative by the ministry under the leadership of Dare to inspire young Nigerians to strive for excellence.
Mikel expressed his happiness and ensured the minister of his readiness to work with it for the overall development of the country.
Mikel said, "I feel highly honored to be appointed as Youth Ambassador of this country. It is a great feeling. I am happy with this partnership and I promise to do my best to encourage and inspire the youths towards national development not just in football but in other sports like Basketball, Boxing among others."
However, the minister toured the stadium that was undergoing rehabilitation.
Dare said the ministry is in a partnership with a private organization to change the seats of the stadium.